The Freedom Center
Building Community. Bringing Hope.
The Freedom Center is not about bricks and mortar, but rather about the people who will enter its doors. It represents literally thousands from the northern region of Iraq who will have the opportunity to experience a freedom they have not yet known.
Lives will be transformed. Families served. Women liberated.
We believe the Freedom Center will play a vital role in changing this nation—one life at a time. But transforming communities requires more than just hard work. It requires a commitment to the long-haul process towards change. It requires a network of people who will have an enduring hope for Iraq.
This is what Global Hope has been committed to for the last 15 years in the Kurdistan Region of Iraq. People, not projects. Hope in a land of uncertainty. Freedom for all.
The instability war brings remains long after the conflict ends and extends well beyond the frontlines. Education is one of the first public resources to suffer, affecting the generation to come the most: the future of Kurdistan. Global Hope team members will train, equip, and bring hope to their future through education.
The Freedom Center houses a coffee shop and internet cafe, business and copy center, park and playground, and a recreational and sports facility. It will provide more than 45 valuable jobs within the community.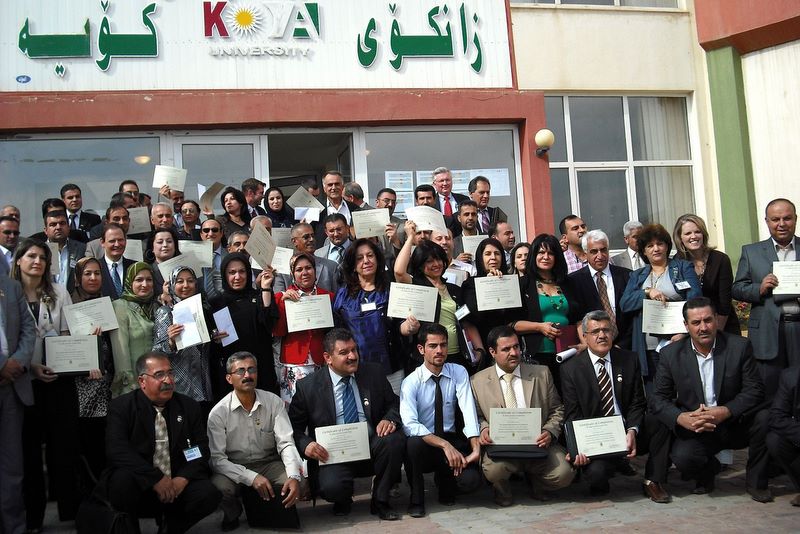 One of the greatest needs in the Kurdish region of Iraq today is for professional management and leadership training. Global Hope has received invitations to teach members of Parliament, the Chamber of Commerce, university leaders, and women's advocacy agencies and students. The Freedom Center Leadership Institute is our response to train leaders and decision-makers of the region.